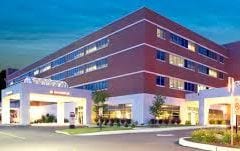 Lehigh Valley Pocono
206 East Brown Street
East Stroudsburg, Pa. 18301
This full service hospital located in the heart of East Stroudsburg offers high quality care close to your new home! With a Level III Certified Trauma Center, the ESSA Heart & Vascular Institute and the Hughes Cancer Center, you can be assured your healthcare needs can be met without having to travel.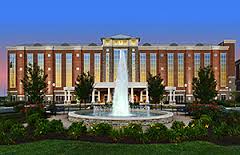 Saint Lukes Monroe
100 Saint Lukes Lane
Stroudsburg, Pa. 18360
This brand new full service hospital located along the busy Route 611 corridor, offers the Poconos Emergency Care, Operating Rooms & Radiology Departments. There are also private rooms and a helicopter landing site on premise. This facility offers Good Shephard inpatient Rehabilitation Services.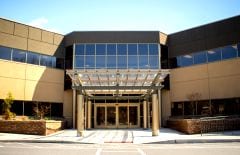 Coordinated Health VNA Rd
511 VNA Road
East Stroudsburg, Pa. 18301
This outpatient facility of CH Hospital of Allentown provides the area with options for Urgent Care, Imaging, Family Medicine, Sports Medicine and Athletic Training. Physicians are available 7am to 8pm Monday through Friday and 8am to 5pm on Saturday and Sundays.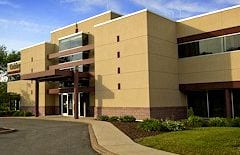 Geisinger Mt. Pocono
126 Market Way
Mt. Pocono, Pa 18344
Physicians here offer Family Medicine, Internal Medicine and Pediatric Care. In addition, specialists are available in Cardiology, Surgery, Obstetrics and more. Optometry, Pharmacy, Laboratory and Radiology are also on site for the convenience of their patients.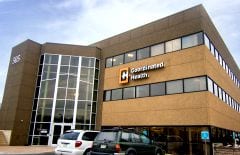 Coordinated Health - Rt447
505 Independence Road
East Stroudsburg, Pa 18301
This facility, also a part of CH Hospital of Allentown, hosts several specialists and services for patient care. Specialists are available in Spine & Chiropractic Care, Foot & Ankle, Hand & Wrist, Gynecology, Orthopedics, Spine-Physiatry & Occupational Therapy. This facility also houses a large rehabilitation center when your care plan involves assisted rehabilitation.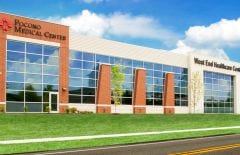 Lehigh Valley Pocono West
120 Burrus Blvd
Brodheadsville, Pa 18322
This branch facility of Lehigh Valley Pocono offers the area primary care for Internal & Family Medicine as well as specialists in Obstetrics & Gynecology, Cardiology, General Surgery, Hemotology & Oncology and Behavioral Health. In addition there is a laboratory and Urgent Care available as well. This facility is convenient for Pocono residents living in the "West End" of our area.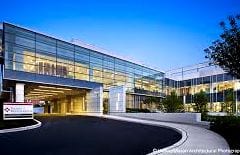 Hughes Cancer Center
East Broad Street
East Stroudsburg, Pa 18301
This state of the art Cancer Treatment Center offers the latest advancments in radiation therapy and chemotherapy treatments. Services such as cancer prevention & screening, genetic testing, educational programs, social support & counciling, dietary support & counciling are just a few of the ways in which this facility utilizies a multidisciplinary approach to treatment.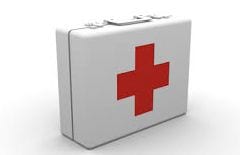 Urgent Care in the Poconos
Urgent care locations
are abundant in the Poconos
When emergency medical attention is needed, the Poconos offers two full service hospitals as well as a mutlitude of Urgent Care Providers. When the emergency is not life threatening, Urgent Care facilities offer an option for common illnesses & injuries with no appointment needed. Oftentimes facility locations are also closer to you than a traditional ER and more convenient.